Step1, Install "AndroidPlayer.apk" to Android Phone, Android Pad or other Android device,




Download AndroidPlayer.apk

There are many ways to install Android app,
* You may copy "AndroidPlayer.apk" to your android device then install.
* You may place the "AndroidPlayer.apk" on your website, let your user download and install it.
* You may also use your mobile to scan the QR code to install,




Step2, You can see an "VideoPlayer" icon appear on the phone screen after you install,




Step3, Let your user copy video files into user's phone or pad.
Open VideoPlayer, select your video's folder , select video to play,


Step4, Password dialog will be shown if your users open your video for the first time,
Let your user copy and send his Machine ID to you.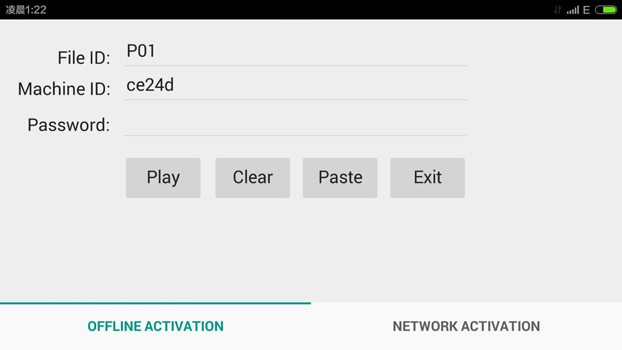 Step5, After you get your user's Machine ID of Android device, you may open "DRMsoft Android Password Create Tool 2.0 " and create password for your user,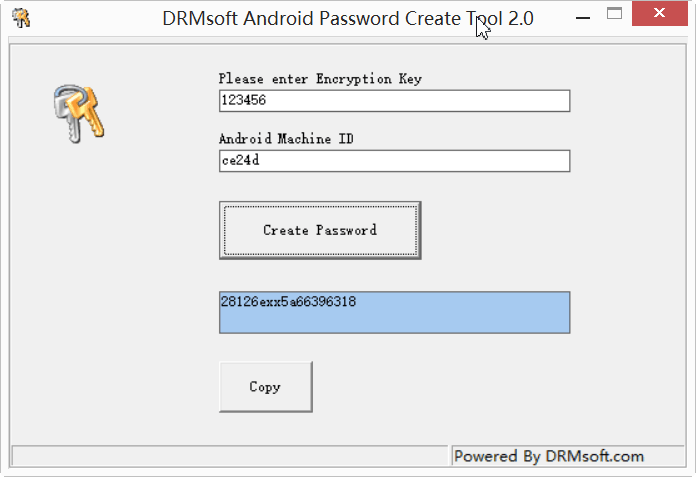 Step6, Your user enter password then play