Step 1, Send the "MacPlayer2.4en.zip" to your Mac users, let them to unZIP and run this player.
You may rename this player if you want to use yourself file name.

Download MacPlayer2.4en.zip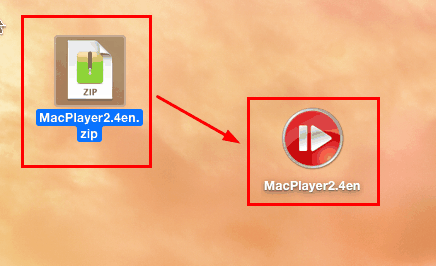 Step2, Your user open player and select file to play, this player can only play encrypted video files.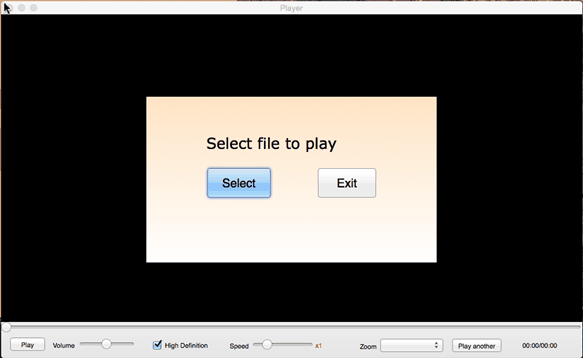 Step3, Password dialog will be shown if your user plays your video for the first time,
Let your user copy and send his Machine ID to you.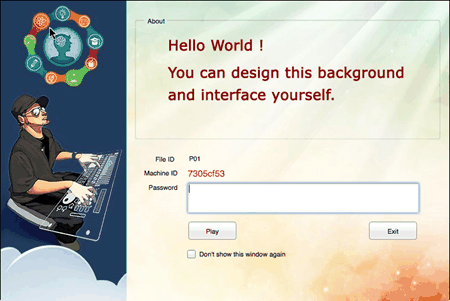 Step4, You need create passwor for your user after you get your user's Machine ID.
Create password for mac is very simple, open software "DRMsoft Mac Password Create Tool 2.0".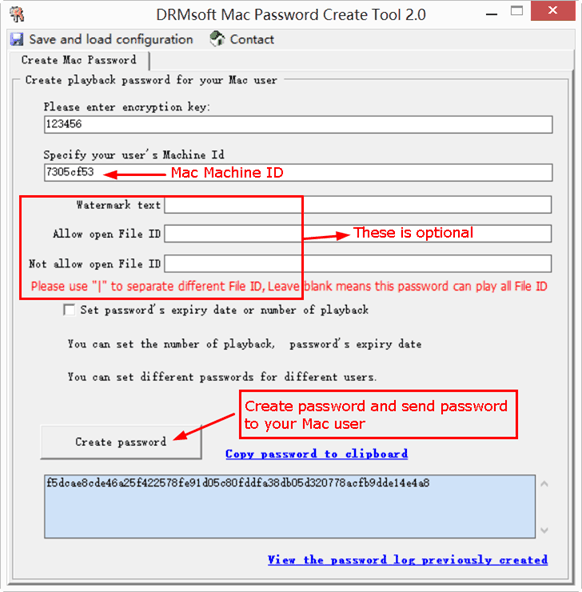 Step5, Your user enter his password to play.